Laptops can be expensive, and one of the best ways to get high-performance technology on a budget is by taking advantage of the many deals on refurbished Dell computers for sale offered by online vendors. In theory, refurbished laptops offer the same high performance of new laptops. Refurbished laptops aren't simply used laptops. Refurbished laptops are machines that were returned not because they were damaged, but for some other reason. The laptops are inspected by personnel at the factory, and any necessary repairs and updates are made. Most refurbished laptops also come with at least a one-year warranty, which makes purchasing a refurbished laptop a low-risk proposition.
As beneficial as refurbished laptops can be for your bottom line, there are some things you should know when considering whether buying a refurbished laptop is best for you. There are many benefits aside from the lower price point that you can realize when you buy refurbished Dell computers. You can get greater capabilities for the cost of a similarly priced new machine, for example. You also get the benefit of a warranty, which usually isn't something that is offered when purchasing a used laptop. Keep reading to learn a few more things you should know about refurbished laptops before purchasing one.
Used Doesn't Mean Refurbished
Don't confuse used laptops with refurbished laptops. A used laptop is just that. It's a laptop that has been used but has not been inspected by factory techs and usually doesn't carry a warranty. There's no guarantee that it will work properly, which can be cause for concern. A refurbished laptop offers less risk, as it has been inspected, tested, and updated to reflect the current versions of operating software. Prices can be comparable for both used and refurbished laptops, so it's best to get a machine that has a guarantee and has been vetted before it gets to you.
Buy from a Recognized Vendor
Some unethical vendors may sell laptops that are simply used as refurbished, but those two terms are very different. You can help make sure that you're buying refurbished as advertised by only purchasing from a reputable vendor. If you're buying online, make sure that you check reviews and seller ratings. Also, make sure that returns are permitted if the laptop arrives and doesn't meet your expectations. By buying from a recognized vendor, you can ensure that you will get a high-quality laptop and have reasonable recourse if you aren't satisfied with the transaction.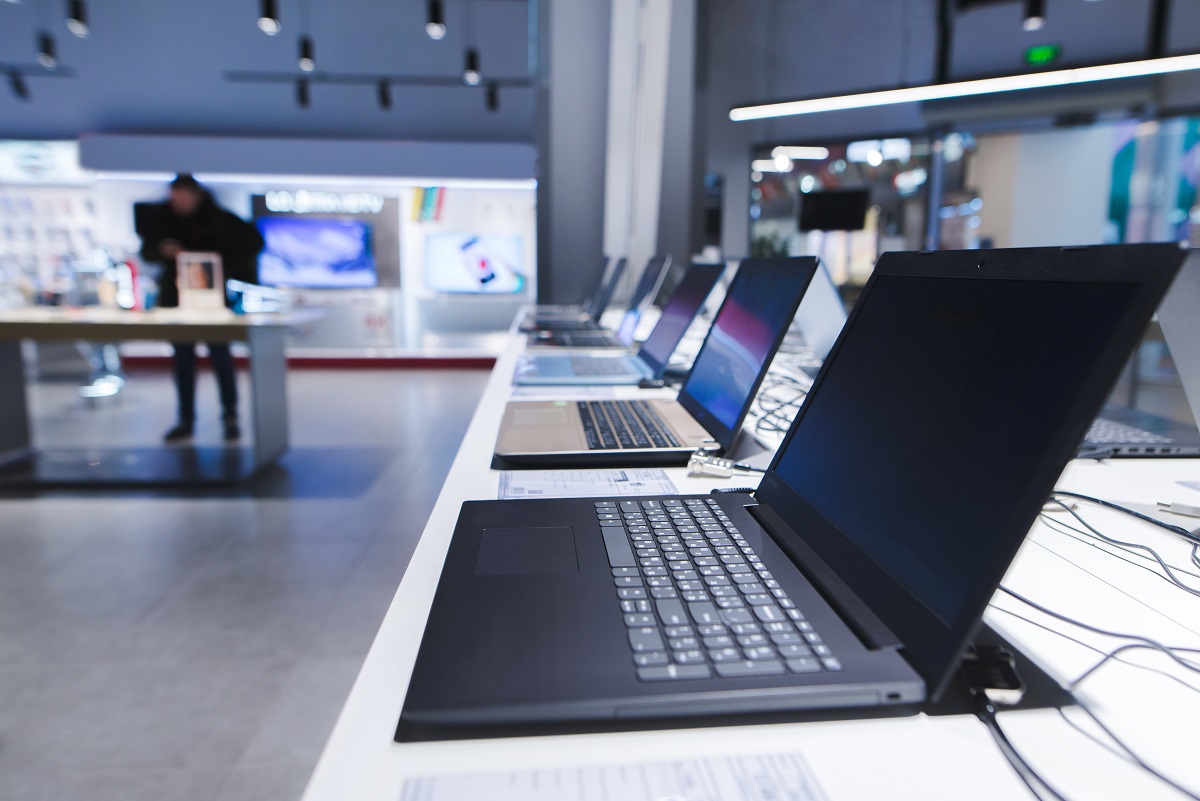 Check the Complete Package
When you buy a refurbished laptop, it's important to make sure that you know exactly what you're getting for the price you pay. While most refurbished laptops don't come with any peripherals, such as a mouse or external speakers, they should come with a charger that is specific to the model of computer you're buying. Also, you need to clarify the status of the battery that comes with your laptop. In most cases, new batteries are installed during the inspection and update process at the factory. That's not always the case, however, so make sure that you are getting a new battery rather than a used one that may have limited life remaining. The same goes for operating systems. Try to find laptops that already have their operating systems and key software applications installed. Doing so can save you time and money when you get your refurbished machine.
Understand Returns
Refurbished laptops usually come with some type of warranty, but it's important to know some of the specifics before buying a refurbished machine. Find out what the warranty covers and how the warranty is fulfilled if you experience trouble with the refurbished laptop. Also, make sure you know the process for making a return if the refurbished laptop doesn't meet your expectations. For example, does the vendor cover shipping if you must make a return, or is return shipping an expense that the buyer must pay? Know what you warranty covers and how warranty fulfillment and the return process will work.
If you want to get excellent laptop performance at a reduced price point, consider purchasing a refurbished Dell laptop from a recognized vendor. To purchase a refurbished laptop from a reputable source, visit PCExchange.net.