If you rely on a laptop for your education or livelihood, you know that choosing the right machine for your needs can be critical. Fortunately, when it comes time to replace your old laptop, you have plenty of options to consider. New laptops offer the security of a new product and full warranty, but buying a new computer can be an expensive endeavor. Buying a used laptop can save you money, but it can also involve a significant amount of risk since you'll be relying on the seller's word when it comes to the computer's performance. Refurbished laptops can help savvy buyers split the difference between the two by providing a fully functional previously used laptop at a bargain price with more assurances than one would get from purchasing a standard used computer.
The best refurbished HP laptops can offer a broad range of benefits to consumers, but what do you really get when you buy refurbished HP laptops? While it's a given that cheap refurbished HP laptops can save you money, how well does a refurbished laptop stack up against a new laptop in terms of performance and reliability? Keep reading to learn how to decide whether a new or refurbished laptop is what you need.
The Price
If money is no option and you don't have to get the most bang for your laptop buying buck, then a new laptop may be an acceptable option. You're guaranteed to get a fully functional computer with the features you want when you buy a new laptop. The only drawback is that you may have to pay a premium price for your new machine. However, a refurbished laptop allows you to save money by purchasing a manufacturer-inspected laptop complete with a warranty.
The Features
If you have very specific needs such as specialty software or robust processing speeds, it may make sense to seek out a new computer that possesses the capabilities you require. However, if you need a standard computer appropriate for general daily use, a refurbished laptop may make more sense. When you purchase a refurbished computer, you can get more features and upgrades for a similar price than you can when buying new. For example, a refurbished computer may allow you to get faster speeds, a more powerful processor, and larger screen size for the same amount of money you'd spend on a lesser new laptop.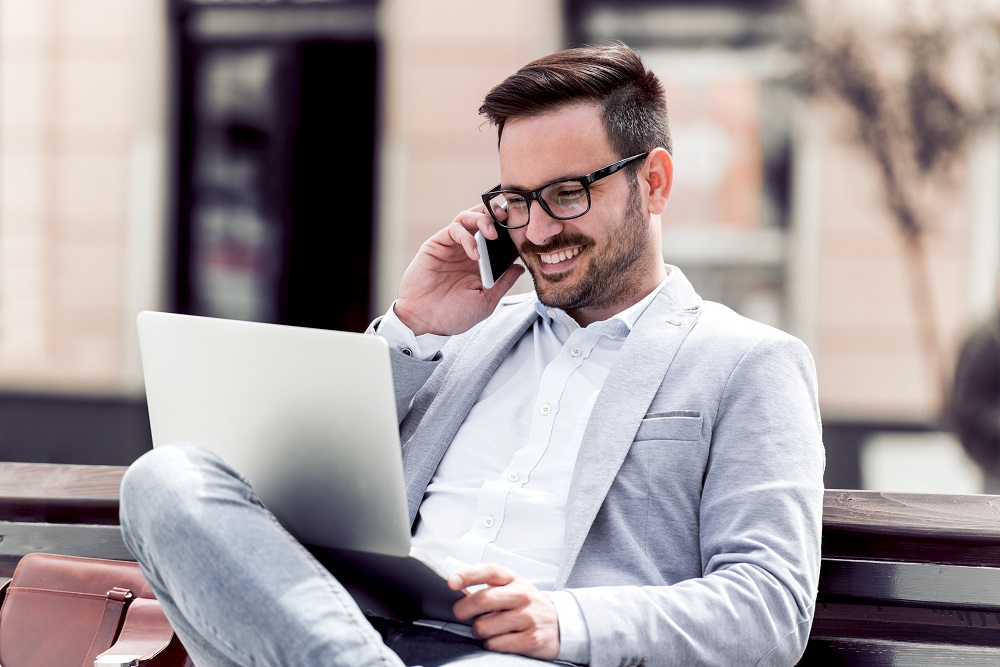 The Performance
When you buy a new computer, you know that it will perform as advertised right out of the box. While buying a used computer can be a sketchy proposition in terms of performance, a refurbished computer is like buying a new computer. Refurbished computers are vetted by the original manufacturer to make sure they are running smoothly as they should. The factory may even install the latest software in many cases to ensure the refurbished laptop you receive will function like a brand-new machine. They are guaranteed to function reliably, and that guarantee is backed by a warranty.
The Warranty
If you want the maximum coverage for the next laptop you buy, it may be worth it to you to purchase a new computer. A new laptop will come with a warranty that is generally two years in length and covers most of the major systems in the machine. If you're less concerned with the warranty aspect of purchasing a computer, refurbished laptops offer a limited warranty which covers many major malfunctions for a shorter period.
While deciding between a new or refurbished laptop is largely a matter of personal preference, there's no doubt that refurbished laptops offer tremendous value due to their lower prices, comparable performance characteristics, and limited warranty. To learn more about whether you should buy a new or refurbished laptop, contact PCExchange at (508) 788-6326.