A computer is an essential tool for any educator in the classroom. As a teacher, administrator, or staff employee, you need a laptop for your class presentations, to draft lesson plans, and for routine administrative tasks. A laptop computer with the most up-to-date technology is necessary to prepare and execute the required educational work for students.
A high-performance laptop costs about a couple of hundred dollars. The software to write, publish, create documents, and produce graphics adds to the computer's price. The school system you work for in charge of purchasing multiple units for you and your colleagues may find that the best of the laptops with the top-of-the-line technology are priced outside of its budget.
A refurbished Hewlett Packard laptop offers all of the features you are looking for in a computer at a reduced price. Your school system can buy used HP laptops for your staff as a money-saving alternative to expensive new machines. There are many benefits to buying refurbished HP laptops for use in your educational institution.
Good As New
The cost of replacing computers in your school with new equipment can be prohibitive to any school district that keeps track of its spending. Refurbished laptop computers are often models that the manufacturer discontinued for sale or are coming off lease. Otherwise, the computers are reconditioned to perform reliably and may be loaded with software that is essential to your educational tasks.
Refurbished HP laptops are suitable replacements that offer the benefit of standardizing your school's computer infrastructure. It makes it easier for your IT professionals to work with the same servers, machines, and technology instead of various workstations from multiple manufacturers. This can result in IT maintenance savings for your school system.
Reconditioned for Service
You can expect the best used HP laptops for sale to second owners to be thoroughly serviced for new use. The hard drives are typically wiped clean of old data and malware that can cripple a computer's performance before the computers are returned to service. Essential components like the mainboard, optical drive, fan, memory, power supply, and display are serviced. In most cases, cosmetic imperfections like scuffs and marks are the only way to tell a used and fully functional laptop from a new one.
The refurbished laptops delivered to your school may include a warranty covering most parts. You should check with the person in charge of your school system's purchasing to ensure that this is the case.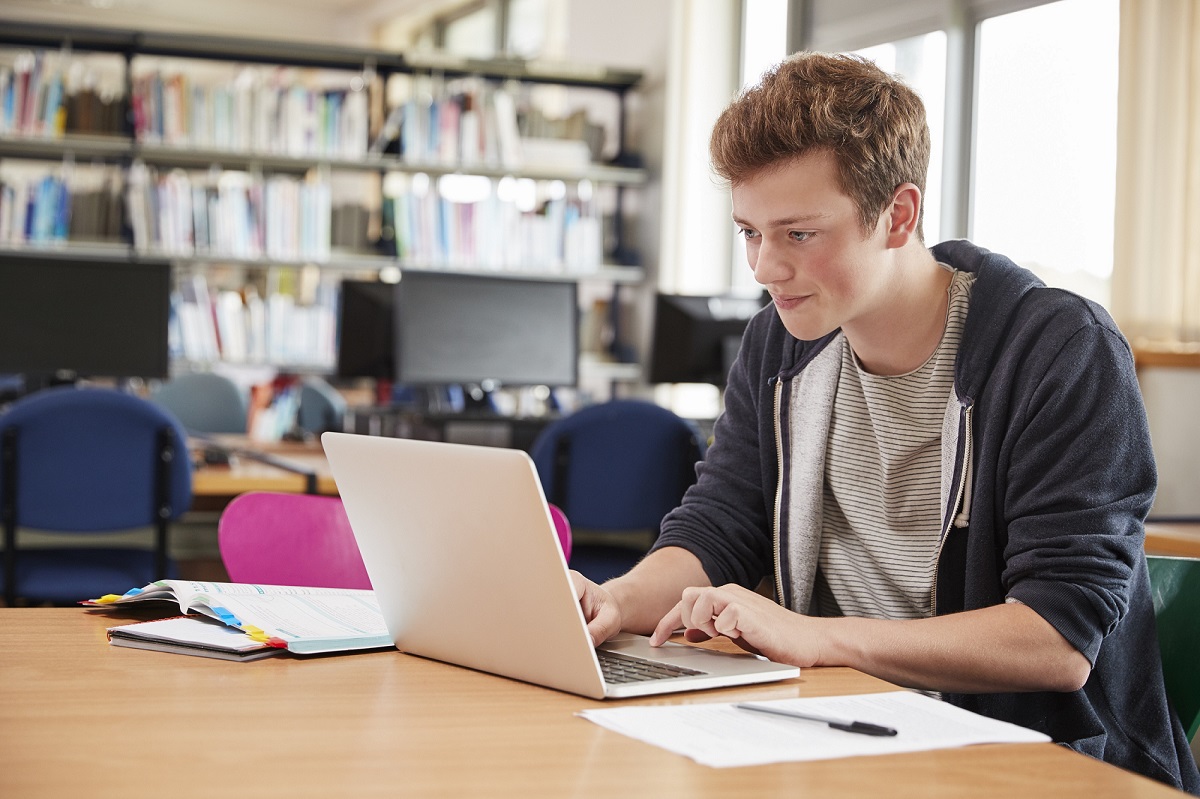 Get Off the Upgrade Cycle
Companies that sell new laptop computers typically seek to persuade customers to purchase upgrades and replace equipment on a regular basis, even if there is nothing wrong with the computer. Refurbished laptops take your school system off the cycle of constant upgrades and equipment replacements. Because your computer operating system is retired by the manufacturer, your school system's IT people can buy from varied sources reconditioned parts for repairs or upgrades to your refurbished computers at a cost lower than if you bought the parts directly from the original manufacturer.
Long-Term Benefits
Refurbished laptops for educational usage are a cost-efficient way for teachers and staff to have useful technology in the classroom. Many school districts are recognizing the long-term benefits that come with the decision to buy used HP laptops for the quality and technology in every system.
When it is time for your school to invest in refurbished educational laptop systems, the first call should go to PC Exchange. PC Exchange has a substantial inventory of refurbished HP laptops that can fit your needs. Call PC Exchange at 508-788-6326 and speak with an associate